BTC or Bitcoin is the most popular and mother of cryptocurrency and It is not a surprise that Cryptor currency will be the future as a technology as well as an Investment tool. But in spite of knowing all of this majority of people are afraid of investing in bitcoin or cannot afford it at this high price. Then what about earning a small amount for free and holding it for a long time? Sounds good right?? That's why today I am going to revile the Top 7 Best Free Bitcoin Earning Apps of 2022 that you can use for making a fortune. There are 3 types of apps for earning bitcoin –
I am personally using some of these bitcoin earning apps and collecting bitcoin for more than a year. So you will get real-life review and payment proof on this article. And I will also Shear the strategy of making a huge amount of money using all of these techniques. So for getting maximum results please go through the whole post and follow my secret strategy. So without any delay let's get started.
In this post, I will include both free and paid(Investment) methods as Paid methods provide better results than free ones. But you can choose as per your requirements.
The Best Bitcoin Earning Apps
Image
Product
Details
Link
CryptoTab Browser
Free Bitcoin cloud mining app

Google Play Store Rating: ⭐️⭐️⭐️⭐️ 4.1
Total Install: 500,000+
Google Play Store
Alien Run
Free mobile game for earning Bitcoin

Google Play Store Rating: ⭐️⭐️⭐️⭐️ 4.5
Total Install: 100,000+
Google Play Store
Mytoken App
Bitcoin investment app with Fixed Interest

Google Play Store Rating: ⭐️⭐️⭐️⭐️⭐️ 4.8
Total Install: 5,000+
Google Play Store
Freebitco.in
Free Bitcoin earning website

Total User: 36 million Registered user
Website Link
CropByte
Farming game with investment

Google Play Store Rating: ⭐️⭐️⭐️⭐️ 4.2
Total Install: 100,000+
Google Play Store
CropByte
Free mobile game for earning Bitcoin

Google Play Store Rating: ⭐️⭐️⭐️ 3.2
Total Install: 500,000+
Google Play Store
Following is the detailed review of all of these free bitcoin earning apps and some of them are personally used by me. So you will get an honest opinion with payment proof.
---
1. CryptoTab Browser: Cloude Bitcoin Miner(FREE)
If you are searching for a genuine cloud miner which actually pays out then CryptoTab is the product that will fulfill your requirement. It is both available for android and windows. And you can mine bitcoin both on your phone and desktop without wasting any processing power. You can get your payout on any crypto wallet or exchanges you are using. I have already withdrawn my mined bitcoin once and I will provide the transaction screenshot as payment proof in the latter part of the post. Some important features of CryptoTab are following –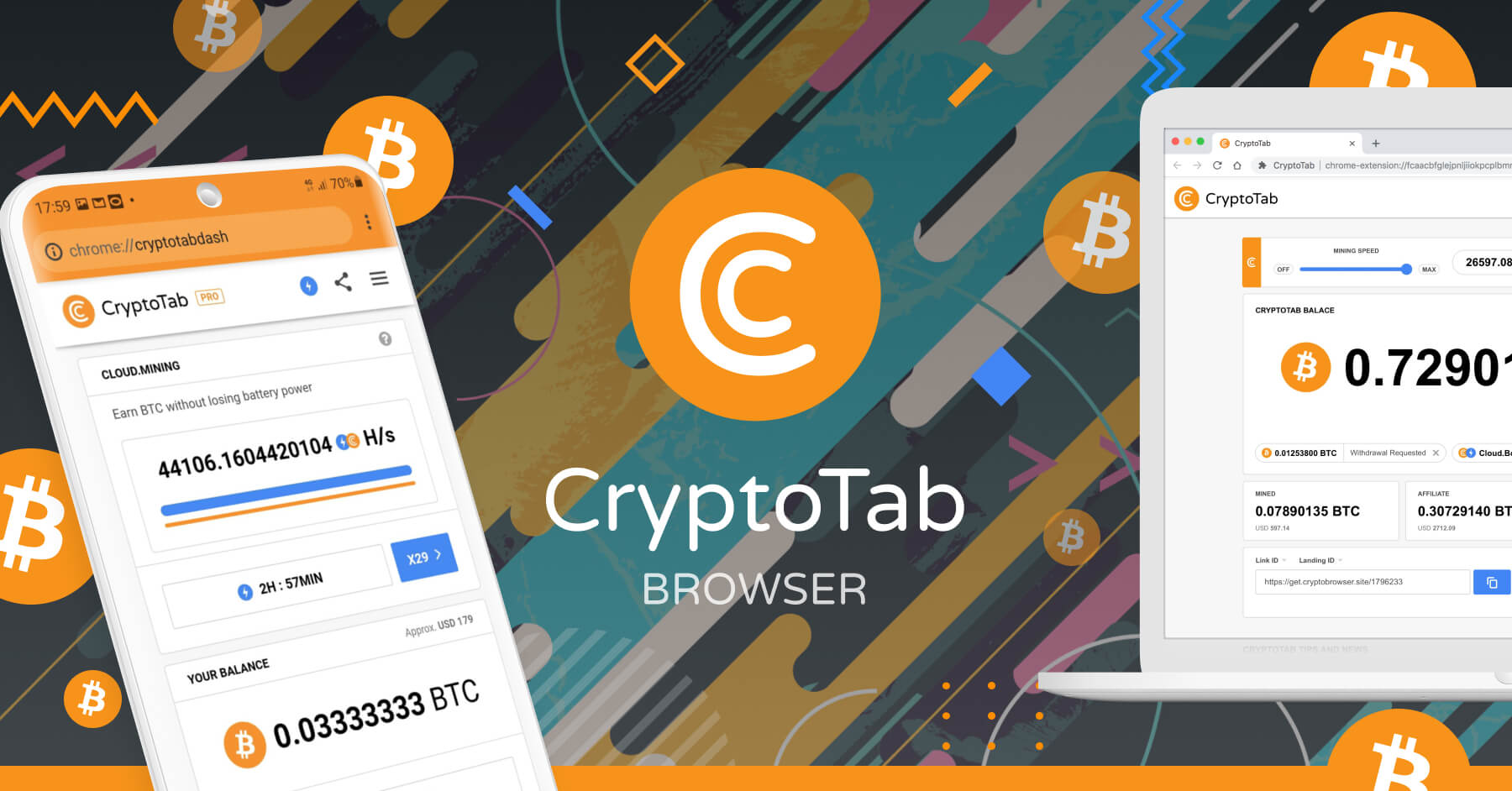 Earn Free Bitcoin while using your browser
As the name suggests, it is a web browser that is modeled after google chrome and has all the necessary features of the same. You can use this browser instead of others while mining the bitcoin. It is not mandatory to keep the tabs active and use them as a default browser. You can just start mining and send it to the background while using other functionality of your phone. It means using CryptoTab free bitcoin earning app for browsing is optional.
Easily Switch to the new browser & Import all data
If you are interested not only in earning bitcoin for free but also use CryptoTab as a browser then there is an option to easily Import bookmarks, history, passwords, and settings from your chrome browser in a couple of clicks. You can continue browsing with the same UI and additional mining features without losing any data or setting.
Enjoy all of your favorite Chrome extensions on CryptoTab
Many of you use Chrome as your primary browser as it supports many features through its excellent extension collection. Fortunately, you can use your favorite Chrome extensions in CryptoTab Browser too! Any extension from Chrome Web Store will work properly on the CryptoTab browser.
Supports all devices
This browser is supported on all the devices like your PC, Desktop, Laptop, Mobile phone. The same account can be used on multiple devices. So you can earn bitcoin for free on every device you have.
Payment proof-
From CryptoTab I have already withdrawal bitcoin once and today I will provide all the necessary screenshots as proof so that you can use it without any doubt. Note- I am using the Pro version of the app. So my earning is higher than the light version of the app. For better results, you also should get the Pro version. You have to purchase the app from the Google play store with a one-time payment.
Ok, let's look into the proof of this free bitcoin earning app –
I am using BitBns crypto exchange to store my Bitcoin and cryptocurrency. So if you don't have any crypto wallet then you can try BitBns that can be used as a crypto wallet as well as an exchange where you can convert bitcoin to INR/USD. I am using BitBns for more than 4 years and I am pretty satisfied with it. The money deposit and withdrawal to a bank are smooth and easy. The KYC process is also simple and fast. All popular cryptocurrency is listed in this exchange. So it can be your one-stop solution.
Ye can also get a Rs 100 bonus by using my referral code – 96794
How to use
CryptoTab Browser is equipped with a powerful mining algorithm that allows your mobile and desktop or laptops to mine bitcoin efficiently. Using the app is pretty easy, just turn on the mining using the button every 2 hours. A hash rate will be assigned to your device which determines who fast the mining will work. With a higher hash rate, you will earn more bitcoin. With the pro version, your task will be much easier as the time interval of activating mining will be increased to 3 hours and the hash rate will be around 1500 H/s (the light version provides 500H/s only). So it is recommended to go with the Pro version for better results.
You can also increase your free bitcoin earning up to 8X just by purchasing the booster packs as shown in the above picture. I have never used the boost, without it I have generated much bitcoin and withdrawn to my wallet. All of these features make it one of the best free bitcoin earning apps in the market.
---
2. Alien Run: Free Bitcoin Earning App
If you are into light addictive games and while playing want to earn some Bitcoin then check out Alien Run. It is a popular mobile bitcoin earning game that enables you to play a fun 2D runner game on your smartphone. You will receive BTC after finishing certain missions. Alien Run is a trusted app and paying people for many years.
This is a totally free app for earning bitcoin, as a result, you will face a lot of ads and the payout is not much compared to other paid methods. But if you like to play other games like Alien Run then you should switch to this game and earn Bitcoin. I will recommend you to withdraw your payout and collect them in your crypto wallet. Convert your bitcoin to fiat currency like USDT or IND only when the market is at its pick. With this method, a small amount of Bitcoin can generate a good profit.
---
3. Mytoken App – Bitcoin Investment With Fixed Return
Many of you want to invest in crypto but are not comfortable with the risk factor involved right! It is a fact that investing in cryptocurrencies like Bitcoin, Etherium is not a child's game if you are a beginner and don't have the proper knowledge. you can either earn huge profits or suffer losses. But if I say there is an option to invest in crypto and earn a fixed income just like FD! Yes, you heard me right! you can earn huge fixed income these days through crypto by lending your fund or by bot treading. Go today I will introduce you to MyToken app which provides fixed interest and the minimum investment is only Rs 500. I have just started to use it so shearing it quickly before the market gets noisy.
How does Mytoken App work?
You are probably thinking how can this app provide so much fixed risk-free return rate? At 1st I was also concerned about the authenticity of this bitcoin earning app but after viewing customer reviews on the play store and watching the explanation video I understood the mechanism of the Mytoken app. So following is the explanation video where it is clear that they find a loophole in the system. In different exchanger the rate of any cryptocurrency is different and their bot searches for these differences and buy at a low price and sell at a high price. That's it!
This app also comes with a referral system and to register you need a referral code. You can use mine that is: 291584 and the shear this article with your friend with your own referral code. Like that you can also take advantage of this referral system and earn some extra rewards.
Referral Code : 291584
---
4. FreeBitco – Free Bitcoin Earning Website
FreeBitco.in is one of the oldest and highest paying free bitcoin earning sites which is running since 2013. They have more than 36 million registered users and you can earn Bitcoin in many ways. Every hour you will get a free roll and depending on a randomly picked number a bitcoin amount will be assigned. You can earn up to $200 worth of bitcoin in a single draw! There are many other options to earn free bitcoin from this site which is explained below –
HI-LO dice game is one of the most popular features of FreeBitco which is a betting game to multiply your bitcoins. The risk of loss is involved in this game. So I will recommend avoiding this one.
FreeBitco.in features many events regularly. Like is Lamborghini Giveaway, Weekly Lottery, Daily Jackpot, etc. Users with more than 0.00030000 BTC funds can earn interest on their balance daily.
---
5. CropBytes – Game with Investment
Friends, I know many of you are looking for a fun game that can generate some earnings for you. So today I will recommend you the best farming game available in the market is CropBytes. The game was introduced back in 2018 and still paying the player for 3 years. It is a game with Investment so not everyone will be able to precipitate. But the payout and profit are huge. All the in-game transactions will be done using Tron coin. After farming a certain amount of Tron will be generated as a profit which can be transferred to any exchange or wallet. So if you have some speared funds then I will recommend you to play this game as it is one of the best and high paying bitcoin or crypto earning app available today.
Get three free animals using Referral Code: 0EA5A2
How to Play
CropBytes is an online farming game based on a real-life farm, where you purchase your assets like animals, grinding machines, wells, etc, and produce goods that you can sell at a higher price.
In this game, players contribute to the in-game farming economy and the asset prices vary according to supply and demand in a decentralized manner just like the real world. All the buying and selling is performed using Tron coin. Players can withdraw their wallets or buy more assets to upgrade their farms.
The game is available on Android and iOS mobile devices, as well as on PC. But loading the game on your web browser will take 10-15 minutes on the first attempt. So try to play on a smartphone for smooth gameplay.
At first, you may get confused as this game contain many aspects but all tutorials are available in video format. If you are facing a problem you can contact the developer through Telegram (https://t.me/ccropbytes)
---
6. Blockchain Game (Free)
Blockchain Game is another free bitcoin earning app developed by Bitcoin Aliens. This game lets you earn Satoshi/Bitcoin by playing a game where you need to build a blockchain using virtual blocks.
The bitcoin earning from this game is on the lower side so please take it as a time pass game and play it casually as a fun game.
---
Facts About Best Free Bitcoin Earning Apps
There are many scam apps in the market for earning money or bitcoin but you should not waste your time on them. Some factors you should consider and judge the app's authenticity.
Payout Amount: No free bitcoin earning apps will pay a huge amount of bitcoin. If the app is claiming an extraordinary payment then that is a signal of a scam. With paid apps the story is different but still, you should look for a minimum payout and consider its feasibility. A lower threshold means a better chance of earning.
Trustworthy: Always look for reviews before wasting time on any free bitcoin earning app. If a considerable amount of reviews are not available then try to get your first payment quickly to verify the authenticity.
Professional User interface: A professional user interface and a bug-free system is the indication of a trustworthy app. As the developer is spending time and money to improve apps so they are in the market with a long-term vision.
Active community: Today every genuine app has an active community and a telegram channel. It will indicate how many people are trusting this app.
---
Conclusion-
We are at the end of our topic which is Best Free Bitcoin Earning Apps and now the question is should you invest your time or money on these platforms. My answer is yes! Cryptocurrency or bitcoin will be the future of investment and we are at the beginning of this new revolution. So you should invest at least some time or money in these free bitcoin earning apps and earn some bitcoin for yourself. If you are a student or do not have enough funds to invest then go for free apps. But if you have some money to spare the I will recommend you to go for paid apps as money will help you to make more money.
Thanks, for reading till now. Please check out our other posts – Best Watch Box for Men